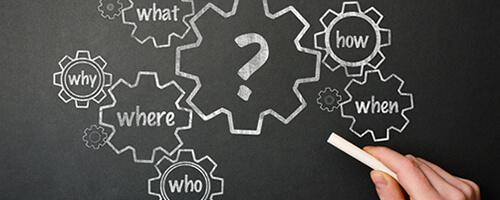 Artwork
---
Can I send you artwork created in a word processor program such as Microsoft Word?
Word processor programs such as Microsoft Word or presentation programs such as Microsoft Powerpoint do not create files in a suitable artwork format for label printing. Label artwork submitted to us in these formats typically requires rework. Our art team can convert this artwork to a professional design format such as Adobe Illustrator. While we can recreate the artwork, there may be additional fees for this service. See our label Artwork Specifications for more details on recommended file formats or call our customer service team at 615-377-8849 if you have questions about your label artwork.
Will I receive a label proof?
All label orders receive a digital proof for copy review. Differences in how computer monitors and printers render color mean the label colors you see on your screen may not match the printed labels. All label orders receive a color proof if requested.
Will the colors in my label proof match what I see on my computer screen?
Because monitor displays vary, some colors in your label proof may not match the monitor's colors of your labels.
What if my label image file is not high-resolution?
Our customer service team can help you make decisions regarding your label artwork with help from our label artists. You can also let us know which images you want to use for labels, and we'll download them for you. NOTE: May incur additional charges.
DPI stands for "dots per inch," which is a measurement of the scanning resolution of an image. DPI is the number of dots a printer can print per inch or that a monitor can display. Most images on the web are 72 DPI. These images will look good on your monitor but aren't suitable for printing labels. If you need help finding high-resolution images for your labels, contact the Customer Service Staff at Idezi 615-377-8849. We will help you through the process. Let us know which images you'd like to use, and we can download them for you.
What kind of label artwork files do you accept?
Our preferred file formats are vector type files from design programs like Adobe Illustrator or InDesign. Please see our Submitting Artwork Tips for specific file types that we accept. If you're unsure about your file format, please call us at 615-377-8849 to talk to our customer service team.
Learn @ Idezi
---
Idezi offers many products that all fit into identification, thus the tag line, "ID made easy". So, while we have a single-minded focus in this field, it encompasses many different products. We have designed this FAQ section to provide you easy access to many industry questions and answers.
Please look over and see if we have answered your questions. If not, please call us at 615-377-8849, so we can add to the list.