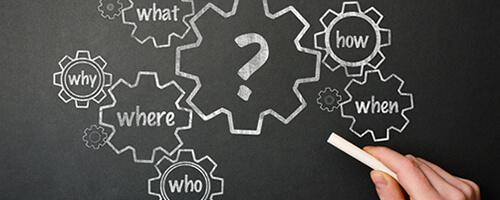 Barcode Printing
---
What is the difference between direct thermal (DT) and thermal transfer (TT)?
Direct thermal is a printing process that uses a label coated with a heat sensitive layer and does not use ribbon/ink to print. An image is burned into the paper where with thermal transfer you use a ribbon to print onto the label. Direct thermal will fade over time (approximately 1 year) and is not a good choice for environments with higher temperatures or exposure to sunlight. Thermal transfer print is a more permanent solution and will not fade.
DPI stands for Dots Per Inch and is a measure of a printer's resolution. The higher the number the finer the print will be. Most applications are suitable at 203 dpi but in cases where logos/images or very small labels are being made you will want 300 or 600 dpi.
How many labels are on a roll?
The number of labels per roll will depend on how tall the label is. The shorter the label the more you will get per roll.
How do I make a barcode label?
Once you have a barcode label printer and media you will need barcode label design software to create and print a label. In this software you can place barcodes, text, and images to fit your design requirements and then send the print job to your printer.
A dispenser is an accessory feature available on most label printers that will peel the backing off of the label as it comes out of the printer. This is very useful for applications that will apply the label immediately after print since it saves time for the user. It can also be disabled if not needed.
What is the difference between 'desktop' and 'tabletop' printers?
Label printers are divided into two categories based off of their size and maximum print duty cycle. Desktop printers are smaller and best for low volume applications such as office labeling or a small retail store. Tabletop printers are meant for making hundreds or thousands of labels daily and are physically more robust to handle harsher environments.
Learn @ Idezi
---
Idezi offers many products that all fit into identification, thus the tag line, "ID made easy". So, while we have a single-minded focus in this field, it encompasses many different products. We have designed this FAQ section to provide you easy access to many industry questions and answers.
Please look over and see if we have answered your questions. If not, please call us at 615-377-8849, so we can add to the list.