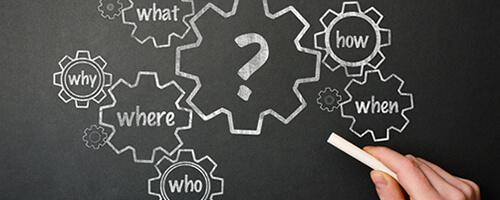 Barcode Scanning
---
What's a barcode scanner?
Barcode scanners are optical or laser devices that read and decode barcodes. They interpret the varying widths of bars and stripes or the matrix patterns then transmit the data within the barcode. Most scanners can read the majority of barcode symbologies. They auto-discriminate or "read" based on each symbologies' unique start and stop bar patterns at the beginning and end of the symbol. Many barcodes include a check digit to verify that the barcode number is correct.
How do barcode scanners recognize and read symbols?
The barcode scanner has an automatic decoding and recognition capability. This allows the barcode reader to map the bars and spacing into the correct characters and avoid read errors. The accuracy of the recognition is very high with an error rate of only one in more than 3 million characters.
Can a barcode scanner read more than one type of symbol system?
Yes. The barcode readers usually support many commonly used systems. Typically, more barcode scanners can recognize 1-D barcodes than 2-D ones. However, some of them can support several commonly used 2-D formats. Barcode scanners models from different manufactures support a variety of Barcode systems.
How does a barcode scanner work?
A barcode scanner picks up the alternating black and white elements of the barcode which follow a specific algorithm that is turned into a corresponding text string by the scanner. This information is then sent over to your computer by the scanner no different than a standard keyboard does. This string of text will populate where ever your cursor is on screen at that time.
Do I need any special software to use a scanner?
Barcode scanners do not require any special software or driver to function properly. They will emulate a keyboard and will be recognized by your computer as a general input device.
How far is the range of a cordless barcode scanner?
The range of a cordless barcode scanner does vary by model but most units use Bluetooth (Class 2) technology and have a range of 33 feet. Some of the rugged barcode scanners will use Class 1 Bluetooth which has a range of over 300ft.
Can I read a barcode off of a screen?
In order to read a barcode off of a screen you will need to have a 2D imaging scanner as it processes images as opposed to reflected light. A standard laser barcode scanner will not be able to read anything from a screen.
Is a laser scanner dangerous?
Barcode scanners use a Class II laser which is not harmful to your body or eyes.
How long is the cable on a scanner?
Most barcode scanners come with a 6 foot cable but longer lengths are available for many models.
Can my scanner read a 2D barcode?
2D barcodes do require a specific type of scanner called a 2D Imager. The common laser barcode scanner reads codes by reflecting light from the black and white lines of a barcode and since the laser is a single line it only reads horizontally across the barcode. An imager takes a picture of the barcode and analyzes this to decode the information. Since 2D barcodes data are organized vertically and horizontally only an imager can properly decode all the information.
Learn @ Idezi
---
Idezi offers many products that all fit into identification, thus the tag line, "ID made easy". So, while we have a single-minded focus in this field, it encompasses many different products. We have designed this FAQ section to provide you easy access to many industry questions and answers.
Please look over and see if we have answered your questions. If not, please call us at 615-377-8849, so we can add to the list.