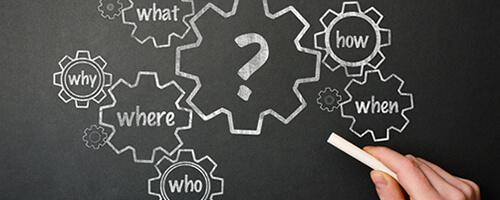 Cage Cards
---
Do I need a different ribbon for waterproof stock?
No, for the cage card application, it is not required. We have ribbons that will work well with both waterproof and paper card stock.
Can I get cage cards that are waterproof and tear proof?
Yes, we work with many customers who use this for extreme conditions in their labs and work environments.
What is the difference between 'notched' and 'black mark' cage cards?
The notched cage card has an indentation or notch on both sides of the card where the tear perforation is located.

The black mark cage card has a black stripe on the back of the cage card.
In both cases, notched and black mark are used for the label sensor to read the distance from one card to another. One can calibrate the printers by making sure the label sensor can read either the notch or the black mark.
Flood coat means that the ink color completely covers or "floods" the cage card or label. So, you "flood" the area with ink. Some schools use this to distinguish different critical issues (day of week to scan cage, date for auto clave, etc.).
Learn @ Idezi
---
Idezi offers many products that all fit into identification, thus the tag line, "ID made easy". So, while we have a single-minded focus in this field, it encompasses many different products. We have designed this FAQ section to provide you easy access to many industry questions and answers.
Please look over and see if we have answered your questions. If not, please call us at 615-377-8849, so we can add to the list.