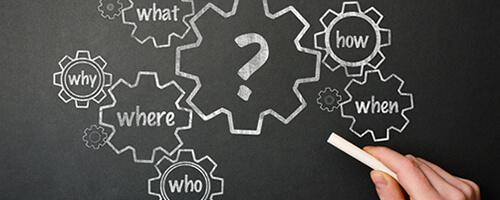 ID Card Printing
---
What factors should I consider when buying an ID Card Printer?
Volume: How many cards do you plan on printing?

Printing Capability: Do you want to print on one side or two sides of the card?

Printing Technology: Can your card have an unprinted border around the card or do you need "over the edge" coverage?

Security: Do you need lamination for security and durability?

Encoding: What technology do you plan on using with the ID card Magnetic stripe, SmartCard, or UHF RFID?
Does my choice of printer differ based on card volumes?
Yes. The cost and capability of a printer will change based on the number of cards you intend to print.
Printers are grouped into 3 categories:
Value – The most economical of the ID Card printers. With a limited footprint and scaled down capabilities, this printer is perfect for small printing jobs and jobs on-the-go. Printers in the category are perfect for print volumes under 1,000 prints.

Standard – A step up in design and printing capabilities, this class of printer offers a reliable print output with a moderate footprint. Printers in the category typically can handle 1,000 – 10,000 prints and are perfect for small and medium businesses.

Premium – The most robust printers in the industry. These printers tend to occupy a larger footprint and typically offer more options for lamination and printing technologies. Printers in the category typically can handle a volume of 10,000 – 25,000 prints and it designed for high volume and high security requirements.
Do I need a single or dual side printer?
Single side printers are ideal for ID cards which contain limited cardholder information. Dual side printers are ideal for situations when a significant amount of data needs to be captured on the card. By moving some of the information to the back of the card, the front remains uncluttered and void of distractions
What is the difference between Direct-to-card and Reverse transfer?
Direct to Card is the most common card printing technology which heats a print ribbon beneath a thermal printhead. Color is transferred to a blank card, and the images have sharp edges, deep blacks and a full spectrum of colors. There is an unprinted border around the card as printing close to the edge can cause expensive printhead damage in DTC printers.
Reverse Transfer is less common than Direct to Card and transfers an image to a retransfer film. This film is applied to the blank card which provides "over the edge" coverage and vibrant, durable print.
Do I need lamination for my ID Cards?
Lamination on an ID Card printer is can provide the following benefits:
Security: Lamination provides an extra layer of security for your ID card, by reducing the possibility of counterfeit cards and eliminating any tampering with the information contained in the card

Durability: Lamination provides extra durability for standard ID Cards. Purchasing a printer with a laminating option is ideal for cards in harsh conditions/environments and situations where continual use provides excessive wear and tear on the cards.

Cost savings: Although printers with laminating capabilities can be a larger upfront cost, they yield significant cost savings down the road due to the elimination of security incidents and reduction of card printing supplies
What encoding options do I have for my card?
Magnetic Stripe: This type of card is capable of storing data on a band of magnetic material. The magnetic stripe (also known as swipe card or magnetic "mag" stripe) is read by physical contact when swiped past a magnetic reading head.

Contact Smart Card: A contact area of approximately .15 sq in. comprised of several gold-plated contact pads are embedded onto the card. These provide electrical connectivity when touched to or inserted into a reader

Contactless Smart Card: These contain a re-writeable smart card microchip that can process and store data. They communicate with a terminal via radio waves with a read range of up to around 5 in.

Gen 2 UHF RFID: RFID cards store data that can be read through radio waves at wider read ranges (typically 3 to 10 ft.), allow multiple card reads at the same time and are extremely secure
What else do I need besides a printer?
Learn @ Idezi
---
Idezi offers many products that all fit into identification, thus the tag line, "ID made easy". So, while we have a single-minded focus in this field, it encompasses many different products. We have designed this FAQ section to provide you easy access to many industry questions and answers.
Please look over and see if we have answered your questions. If not, please call us at 615-377-8849, so we can add to the list.