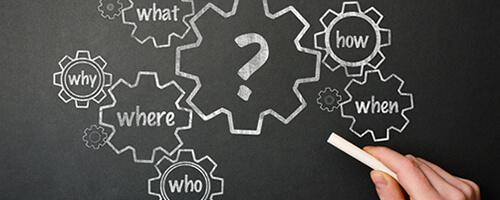 Materials
---
What are the different types of adhesives I can use for my label projects?
The type of label you are quoting will determine the adhesive(s) available. The most common adhesives are permanent, temporary, removable and repositionable. We carry a wide selection of adhesives for indoor and outdoor use.
What is the difference between coated and uncoated label stock?
Coated stock is super-shiny paper produced by pressing the paper against a polished metal drum while the coating is still wet. Uncoated stock has a matte or dull finish and will absorb the inks printed on the paper, making them appear slightly duller.
What materials can labels be made from?
There are hundreds of label materials. Generally, labels are made from paper, vinyl, polyester, polyethylene and other types of specialty films.
What type of label is best for outdoor/industrial applications?
A vinyl substrate is ideal for outside application. Flexographic inks are water-based, so they will fade if they are exposed to the sun for an extended period of time. Please consult with your customer service representative regarding your label's environment and intended use.
What are UV coated labels?
UV coated labels are when we apply a varnish (liquid based) to labels that are then cured by a UV light. We also offer spot UV coating where we only apply the varnish to parts of the label.
What are the benefits of applying a finish to labels?
Labels can have a gloss, matte, UV coating or laminate finish. Applying a finish can add an extra measure of protection for the label's inks.
Learn @ Idezi
---
Idezi offers many products that all fit into identification, thus the tag line, "ID made easy". So, while we have a single-minded focus in this field, it encompasses many different products. We have designed this FAQ section to provide you easy access to many industry questions and answers.
Please look over and see if we have answered your questions. If not, please call us at 615-377-8849, so we can add to the list.