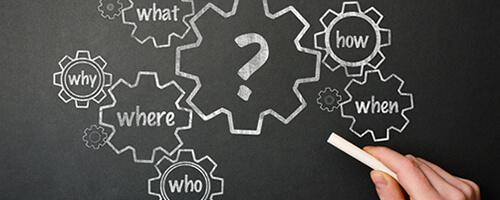 Pricing
---
How do I get a custom label quote?
We are happy to help you with your custom orders. Since it is a custom label, we will need to know a few things:
What is the Width x Length of the label? i.e. 4" x 6" label is a standard shipping label

What is the quantity for the initial purchase? Do you have an EAU?

What is the application? i.e. Are you applying to a box for a one time scan? Or is it a serial plate label being applied to a motor? This will help us know what type of material to use.

Are there any unique adhesive requirements? Frozen, ultra removable, permanent, etc.

Will the label require colors or barcodes?

Do you have a physical sample of this label for us to examine?
These questions are a great place to start. Once you have the answers to these questions, call our staff at 615-377-8849 and we can take it from there for a price quote.
Is there a discount if I re-order my labels?
Reordering labels cost less than orders with new label artwork. If you reorder your labels, without changes, there are no die charges, no plate charges or art setup fees.
What determines the price of custom labels?
The number of colors, type of material, required processes and, most importantly, the quantity ordered are key factors that determine the price of your labels. In most cases, you'll find that ordering larger quantities will drive down the price of each individual label significantly. This price difference is a result of press setup time and material waste being built into a label's cost.
Short run labels have a large percentage of waste relative to the number of completed labels. In addition, printing smaller label quantities have a greater proportion of setup time relative to the total run time. Our customer service team is happy to make recommendations on optimal materials, colors and quantities to order. You can contact our customer service team at 615-377-8849.
Are sheeted labels less expensive than roll labels?
Sheeted labels are typically more expensive than roll labels because they require an additional step to cut the material into individual or grouped sheets. Furthermore, sheeted labels are shrink-wrapped and placed in stacks, which require a secondary operation and inspection.
Learn @ Idezi
---
Idezi offers many products that all fit into identification, thus the tag line, "ID made easy". So, while we have a single-minded focus in this field, it encompasses many different products. We have designed this FAQ section to provide you easy access to many industry questions and answers.
Please look over and see if we have answered your questions. If not, please call us at 615-377-8849, so we can add to the list.