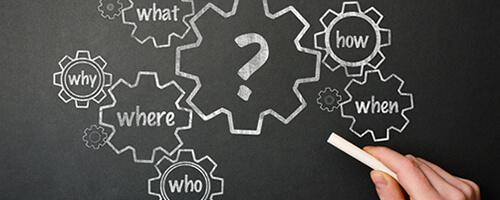 Using Ribbon
---
How do I find out which Idezi Thermal Transfer ribbon is compatible with my label?
Idezi has over 200 different ribbon formulations to print on the widest possible selection of print media. If there is ever a question of the type of ribbon needed, our lab will perform a free test to ensure that we have the right ribbon formula with the right media. Idezi also maintains strong relationships with the main global label manufacturers and performs compatibility testing.
For paper, media Wax and Wax-Resin inks are preferable, for synthetic media we recommend that a Wax-Resin or Resin ink is used, textiles mainly require Resin inks. For packaging films Wax-Resin or Resin inks are the most suitable.
What makes the difference is the print quality, the level of print resistance and the cost of the ribbon.
Which print media are compatible with Thermal Transfer printing?
All types of print media for labels, cardboard and packaging film are suitable for Thermal Transfer printing. They comprise a number of different materials: paper (vellum, mat or gloss coated), synthetics (polyester, kimdura, vinyl, BOPP – which are particularly robust), textiles (mainly for clothing) and films (flexible packaging).
How do I dispose of used ribbons?
Thermal Transfer films are non-hazardous industrial waste and do not require any special form of treatment.
That said, in the interests of environmental protection, Idezi offers a wax ribbon formula that is the only ribbon on the market without using any chemical solvent. This enables users to reduce their carbon footprint.
Learn @ Idezi
---
Idezi offers many products that all fit into identification, thus the tag line, "ID made easy". So, while we have a single-minded focus in this field, it encompasses many different products. We have designed this FAQ section to provide you easy access to many industry questions and answers.
Please look over and see if we have answered your questions. If not, please call us at 615-377-8849, so we can add to the list.