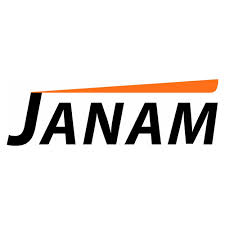 Janam
XM2-RFID for Rail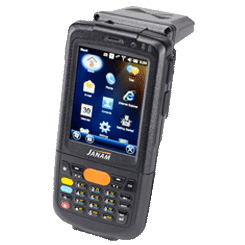 Designed to deliver maximum return on investment, Janam's XM Series mobile computers are feature-rich and affordable. These rugged Microsoft Windows handhelds deliver advanced barcode scanning, robust WLAN communication and long battery life. With the latest, most powerful Freescale processor and double data rate (DDR) memory, this Series brings impressive horsepower to the point of activity. Features designed for the front line and a price that drives the bottom line set Janam's XM Series ahead of its class.
Features
---
A fully rugged, highly capable, handheld RFID reader, the XM2-RFID for Rail offers best-in-class read range and battery life and is the first fully integrated handheld computer to deliver the ability to read Automatic Equipment Identification (AEI) RFID tags to the palm of the hand.
---
Benefits
---
Janam's XM Series mobile computers are sculpted to fit in the hand and are the only products in the category that weigh less than 10 ounces and have a full 3.5" display. The units are capable of withstanding repeated 4 foot/1.2 meter drops to concrete and are sealed to IP54 standards. The XM Series features integrated 1D and 2D barcode scanning capability. Regardless of the type of barcode used today, Janam's mobile computers offer the flexibility to adapt as business needs change. It's technology at work.
Not the one you want?
---
Idezi offers a complete line of products in the barcode industry. However, we decided to limit our products page to a number of popular products. We have learned that clients can be overwhelmed by the various options available. So, if you are looking for a particular item and don't see it on our page, please call 615-377-8849 or email us . We most likely offer it.