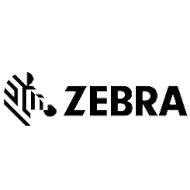 Zebra
MC3100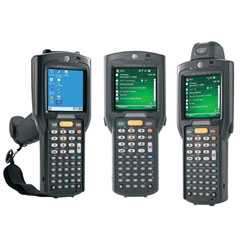 Building on the successful MC3000 mobile computer, the rugged wireless MC3100 Series brings cost-effective anytime mobility to key-based applications within the four walls — in the retail store and warehouse aisles, on the loading dock and out in the yard.
Features
---
Microsoft Windows Mobile 6.X or Windows CE 6.0 Operating System: Choose the operating system that best meets your needs: the familiar Windows Mobile environment offers standard business tools and line-of-business applications, a large selection of off-the-shelf applications and an easy application development environment; the Windows CE open platform enables fast and easy development and porting of custom applications

WPAN: Bluetooth® v2.1 with EDR: Provides a wireless connection to printers and more; provides additional throughput (up to 3 Mbps), improved security and additional profiles for expanded connectivity to more device types

WLAN: 802.11a/b/g Tri-Mode Radio; Comprehensive Voice-Over- WLAN Support: Enables cost-effective voice and data connectivity in the office and in hot spots; easy integration with virtually any WLAN; CCX v4 certified; supports IPV6; supports 802.11a for voice and data interference mitigation

Advanced Imaging Technology: Aggressive performance on 1D and 2D bar codes: patented illumination system and bright aimer enables fast omni-directional bar code reading, increasing productivity by eliminating the need to align bar code and mobile computer

Keypad Options: 28-key numeric; 38-key shifted alpha, 48-key alphanumeric giving the Zebra MC300 flexibility to standardize on a single device family, yet meet diverse user and application needs

Industrial Rugged Design: The device survives multiple 4 ft./1.2m drops across the entire operating temperature range and continues to deliver dependable performance, even after 500 consecutive 1.64 ft./0.5m tumbles (1,000 hits). IP54 sealing ensures reliable operation in dusty environments — as well as the ability to endure exposure to liquids and wipe downs
---
Benefits
---
Motorola's robust award-winning partner channel provides access to a world of well-tested best-in-class line of business applications. The result is a substantial reduction in application development time and costs, enabling rapid deployment, improving the return on investment for existing applications and providing a cost-effective path to upgrade to the latest mobile computing technology — with minimal business disruption.
Not the one you want?
---
Idezi offers a complete line of products in the barcode industry. However, we decided to limit our products page to a number of popular products. We have learned that clients can be overwhelmed by the various options available. So, if you are looking for a particular item and don't see it on our page, please call 615-377-8849 or email us . We most likely offer it.