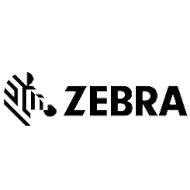 Zebra
TC75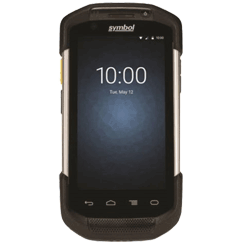 Zebra introduced the TC75 as an additional and slightly enhanced version of the company's TC70, the primary differentiation being the inclusion of multi-carrier 4G LTE mobile broadband on the new TC75. Quite obviously, having a WWLAN-enabled version of the platform greatly enhances its reach and appeal.
Features
---
Operating System: Every TC75 ships with Android KitKat and Mobility Extensions (Mx), a series of features that transform Android from a consumer operating system (OS) to a true enterprise-class OS, providing enterprise-class security and device management, as well as enterprise data capture capabilities

Capable of Scanning: An integrated enterprise-class imager enables lightning-fast capture of 1D and 2D bar codes in virtually any condition. Paired with a Mobility DNA solution SimulScan Document Capture, workers can simultaneously capture bar codes, text fields, phone numbers, images, signatures, and even check boxes in the time it takes to press a button, improving invoicing and order speed

Withstands Drops: The TC75 delivers reliable operation, even after multiple 8 ft./2.4 m drops to concrete and 2,000 consecutive 3.2 ft./1 m tumbles in our punishing tumble test

Environmentally Sealed: With IP67 sealing, the TC75 is dust-tight and can survive complete immersion in water

Highly Visible Screen: The intelligent 4.7 inch display automatically adjusts to its users' preferred data input pair: finger and gloved finger or finger and stylus—ideal for crisp signature capture
---
Benefits
---
From the start, customers have the industry's most comprehensive suite of mobility solutions to accelerate integration and deployment. Purpose built for enterprise, Mobility DNA enables more off-the shelf end-user apps, more robust administration utilities, and easier app development. The end result: ease, confidence, and value intrinsic to a customer's investment and our full line of Android mobile computers
Not the one you want?
---
Idezi offers a complete line of products in the barcode industry. However, we decided to limit our products page to a number of popular products. We have learned that clients can be overwhelmed by the various options available. So, if you are looking for a particular item and don't see it on our page, please call 615-377-8849 or email us . We most likely offer it.