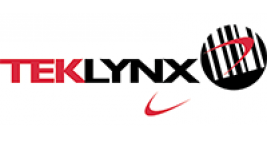 Teklynx
Codesoft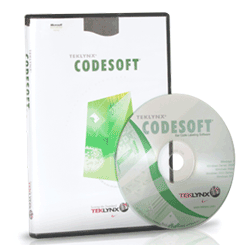 CODESOFT is advanced label design and integration software that offers unmatched flexibility, power and worldwide support - making it the best choice for label printing for enterprise environments.
CODESOFT supports a variety of industry-specific labels regulations, including: GHS, UDI, PTI and many other regulation specifications.
Features
---
Easily add unique borders, backgrounds, and formatting including custom spacing, outlines, or shadows.

Store all of your external design elements (images, text) within the same folder as your label design to keep your files organized.

Control user permissions to certain label designs to ensure your designs are never edited by a user without the proper permissions.

View multiple labels in preview mode to double-check accuracy prior to printing.

Wizard-driven interface helps users add text, images, barcodes, and more with minimal training.
---
Benefits
---
TEKLYNX offers the only fully supported and tested VM products in the industry. Run LABEL MATRIX VM on a virtual machine with confidence knowing that TEKLYNX has the right solution for your needs.
TEKLYNX Subscription Licensing is available for LABEL MATRIX.
Not the one you want?
---
Idezi offers a complete line of products in the barcode industry. However, we decided to limit our products page to a number of popular products. We have learned that clients can be overwhelmed by the various options available. So, if you are looking for a particular item and don't see it on our page, please call 615-377-8849 or email us . We most likely offer it.