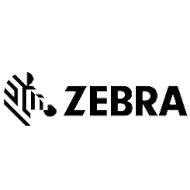 Zebra
Symbol DS6708-DL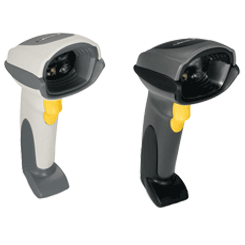 The handheld DS6708 combines a 1D and 2D barcode scanner, maximizing employee productivity and streamlining business processes in the retail store, post office, pharmacy or manufacturing floor. The DS6708 reduces capital and operating expenses by eliminating the need to purchase separate devices to read different barcode symbologies. Remote scanner management capability further reduces the total cost of ownership, while multiple interface options makes for easy installation anywhere.
Features
---
Embedded Parsing Agents: Enable users to read the PDF-417 barcode on US driver's license and use that information for a multitude of applications including auto-population of a credit or loyalty card form, age verifications or returns monitoring

Ample Resolution: 1.3 megapixel camera handles images, barcodes and documents

Combined Functionality: Supports for all major 1-D, PDF, postal and 2-D symbologies

RSM (Remote Scanner Management): Lowers IT expenses by enabling remote management from a central location

Rugged Design: Withstands multiple drops, minimizing downtime

Tempered Glass Exit Window: Gives enhanced visibility

Multiple On-Board Interfaces and Universal Cable: Ensures compatibility with future technology

Omni-Directional Scanning, Wide Working Range: Eliminates need to align item and scanner, cutting down on training time and cost

Optional Hands-Free Intellistand: Enables presentation scanning and automatic switching between hands-free and handheld modes
---
Benefits
---
The Symbol DS6708-DL barcode scanner combines all the features of Zebra's standard DS6708 imager, including omni-directional 1-D/2-D barcode scanning, with an embedded parsing agent that enables users to read the PDF-417 barcode on a US drivers license and use that information for a multitude of applications. Because the parsing is done in the scanner and the output is controlled by the user, the scanner can easily be used in all environments with very little start-up effort.
Not the one you want?
---
Idezi offers a complete line of products in the barcode industry. However, we decided to limit our products page to a number of popular products. We have learned that clients can be overwhelmed by the various options available. So, if you are looking for a particular item and don't see it on our page, please call 615-377-8849 or email us . We most likely offer it.