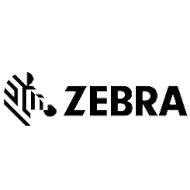 Zebra
ET50/55 Enterprise Tablet

Finally, a flexible business tablet you can customize for just about any job and any environment — from retail associates and warehouse workers inside the four walls to salespeople, delivery drivers and service technicians out in the field. You get the best of both worlds.
Features
---
Consumer styling for your workers plus all the enterprise class features and options you need to meet business needs: enterprise durability, constant battery power, your choice of Android™ or Windows®, a rugged frame for extra durability in more demanding environments, two display sizes, GPS, NFC and fast Wi-Fi and cellular wireless connections — 802.11a/b/g/n Wi-Fi with the ET50 and 4G LTE with the ET55. When it comes to data capture, our tablets offers it all — two integrated cameras for image capture, bar code scanning and video calls; optional advanced scan engines and innovative Bluetooth scanners for comfortable intensive bar code capture; and three methods of data entry that work even if the screen is wet — an active or passive stylus or a finger, with or without a glove.
---
Benefits
---
CHOOSE ANDROID OR WINDOWS
Choose the operating system (OS) that is right for your technology strategy — Android 5.1 or Windows 8.1. And every Android ET50/ET55 ships with Mobility Extensions (Mx), adding features that transform Android from a consumer to true enterprise-class OS, with enterprise-class security, device management, data capture capabilities and more.
UNMATCHED ACCESSORY FAMILY
The ET50/ET55 Enterprise Tablets address this gap by providing a comprehensive line of accessories that allow you to tailor data capture features, rugged specifications and power management for your workforce, while providing your IT team with all the accessories they need for easy backroom management and space.
WI-FI AND 4G LTE SUPPORT
Inside the four walls, the ET50's 802.11a/b/g/n support ensures compatibility with your existing WLAN. With 4G LTE support, the ET55 gives workers anywhere in the world a robust wireless connection on the world's fastest cellular data networks.
Not the one you want?
---
Idezi offers a complete line of products in the barcode industry. However, we decided to limit our products page to a number of popular products. We have learned that clients can be overwhelmed by the various options available. So, if you are looking for a particular item and don't see it on our page, please call 615-377-8849 or email us . We most likely offer it.