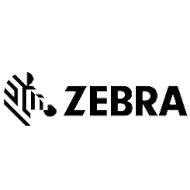 Zebra
ZD420-HC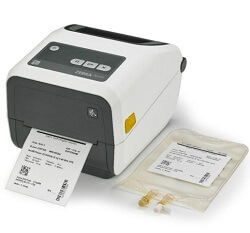 Foolproof Loading for Healthcare
The ZD420 is also available as a healthcare model. The ZD420 Healthcare comes with all the features included with the standard ZD420, plus disinfectant-ready plastics and a sealed button interface that make it easy to clean and disinfect. And the power supply is IEC 60601-1 compliant for use in healthcare facilities.
Features
---
Groundbreaking Ease of Use
The ZD420 thermal printers are loaded with features for easy use. They are the only thermal printers to offer both a standard ribbon and a ribbon cartridge model for fool-proof and split-second installation. The ZD420 also lets you know when the ribbon needs replacing. And, five intuitive status icons make it easy for your workers to see, at a glance, what is needed to keep your printer up, running and available.
Add New Options Easily While on Site
If you need new communication or media handling options in the future, no problem. Add serial or ethernet connectivity, plus a peeler or a cutter, right on site — without taking the ZD420 thermal printers out of service. The result? Maximum functionality, uptime, value and return on investment.
Easy Printer Management
ZD420 printers run Link-OS and are supported by our powerful Print DNA suite which includes simplified remote management tools that make it simple to deploy large fleets of printers across multiple locations so you can now maintain, secure and troubleshoot printers from anywhere, at anytime – freeing up operations to focus on work, rather than printers.
---
Benefits
---
A New Level of Ease of Use, Application Flexibility and Management Simplicity
If you need fast 4-inch thermal printers that are easy to use, easy to deploy and easy to manage, then choose the ZD420. Building on the legacy of the industry-leading GK Series printers, the ZD420 Series printers deliver features and functionality that take deployment and management simplicity, ease-of-use, application flexibility and total cost of ownership (TCO) to a new level. Faster, higher-quality printing that keeps your business moving.
And when ease of use, flexibility and management simplicity matter, the ZD420 ribbon cartridge printer is the easiest thermal transfer printer to load, period - so users can replace the ribbon and get back to work in seconds.
Not the one you want?
---
Idezi offers a complete line of products in the barcode industry. However, we decided to limit our products page to a number of popular products. We have learned that clients can be overwhelmed by the various options available. So, if you are looking for a particular item and don't see it on our page, please call 615-377-8849 or email us . We most likely offer it.