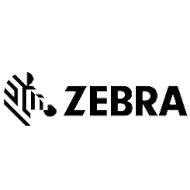 Zebra
ZT510 Industrial Printer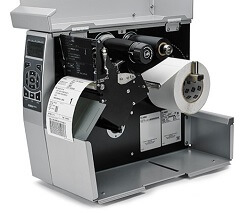 Building on the legacy of the industry-leading, 105SLPlus printer, the ZT510 includes the core features you need in an industrial printer at a cost-effective price point. The ZT510 provides a proven, durable design and construction while adding advanced management and monitoring capabilities. That means you get 24/7 reliability to keep your operations running smoothly today, plus longevity and advanced functionality to power through every challenge in the years to come — all at an exceptional value.
Features
---
Exceptional Performance in the Harshest Conditions
Boost your productivity with printers that just won't quit. The ZT510 builds on the legacy of its industry-leading predecessor, the 105SLPlus. Durable steel structural components can withstand years of abuse in extreme temperatures, dust, debris and other challenging industrial conditions, and meticulously engineered printing mechanisms provide 24/7 reliability to meet your high-volume production needs.
Operational Visibility, Remote Management and Future-Ready Adaptability
Zebra's cloud-accessible Link-OS software platform and managed services offerings give you total visibility and control over your printing systems, whether you're onsite or across the globe. Plus, with two available communication slots, field-installable media-handling options and optional USB Host for plug-and-play integration, it's easy to stay ahead of your evolving business and technology needs, whatever they may be.
A Value That Won't Break Your Budget
For cost-conscious decision makers, the ZT510 offers next-generation print performance at an exceptional value. It provides high-duty cycle, rugged reliability, fast processing, advanced Link-OS capabilities and all the basic features you need — without the added cost of those you don't.
---
Benefits
---
Designed to strike the ideal balance between performance and value, the ZT510 includes the core features you need in an industrial printer at a cost-effective price point.
Not the one you want?
---
Idezi offers a complete line of products in the barcode industry. However, we decided to limit our products page to a number of popular products. We have learned that clients can be overwhelmed by the various options available. So, if you are looking for a particular item and don't see it on our page, please call 615-377-8849 or email us . We most likely offer it.