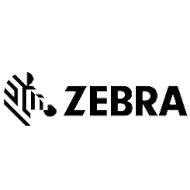 Zebra
ZC10L Large-Format Card & Badge Printer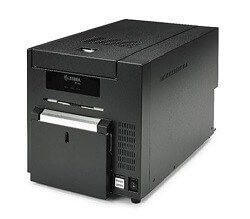 Zebra's ZC10L is the only large-format, direct-to-card printer that can produce full, edge-to-edge color cards in one printing process. Reduce waste and save money both in pre-printed cards and unusable leftover cards by printing what you need on demand. No need to order partially pre-printed ID cards or badges in advance.
With Zebra's Card Studio software, create visually compelling PVC cards with high quality designs. The ZC10L is so flexible that you could make card design changes right up to the time of the event. Include sponsor logos, incorporate advertising, and take guest photos at the point of entry to further personalize cards and create guest mementos.
Features
---
Large Cards Are Easy to Read at a Distance
Increase security by giving your event staff the ability to identify guests and determine access permission easily at a distance. The ZC10L printer produces large passes and badges that are approximately 3.5" x 5.5" (88 mm x 140 mm)—making printed content and images easier to see and read.
Custom Flexibility
Pair Zebra's CardStudio™ card design software with the ZC10L's outstanding photo-quality, color printing to design and print beautiful cards and badges with graphics, text, barcodes and images. Create full-size card designs without the need to measure sections of the card for template design creation and printing. Make card design changes right up to event time—no need to preorder cards. Capture guest photos at the point of entry and print customized, edge-to-edge cards on the spot.
Custom and Efficient Supply Kits
We've created custom supply kits sold exclusively for the ZC10L to eliminate leftover stock and mismatched supplies. Featuring 500 PVC cards and ribbon rolls to match, these kits ensure you'll exhaust ribbon and cards at the same time. And, reordering supply kits is intuitive—leaving no room for error. You can also order Zebra's monochrome black ribbon, which is ideal for customizing the backside of cards with "fine-print" content.
---
Benefits
---
Print custom, photo-quality ID cards/badges on demand. Avoid the hassle of pre-ordering and inventorying partially pre-printed cards. Reduce the waste of unusable, leftover cards.
Not the one you want?
---
Idezi offers a complete line of products in the barcode industry. However, we decided to limit our products page to a number of popular products. We have learned that clients can be overwhelmed by the various options available. So, if you are looking for a particular item and don't see it on our page, please call 615-377-8849 or email us . We most likely offer it.