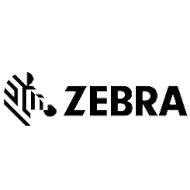 Zebra
ZQ320 Mobile Lable and Receipt Printer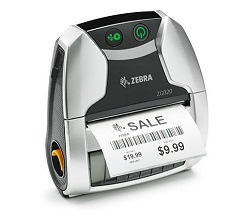 Big Business Value at an Affordable Price
Whether your workers are printing out price markdown labels on the sales floor or leaving a delivery notice at the customer's doorstep, they need a mobile printer that's fast, flexible and reliable. The ZQ320 is the little mobile printer that can do it all.
Building on the legacy of the legacy iMZ Series mobile printers, you can choose from two design models to fit the needs of your business. An inside-the-four-walls model enables associates to ring up sales anywhere in the store, prevent abandoned sales and improve the shopper experience. An outside-the-four-walls model can handle the elements, generate high quality receipts and guarantee power for the longest shift in the field. Both models offer the fastest wireless connections available; class-leading battery and power technologies for full-shift power; enterprise durability to handle everyday drops and bumps; and powerful remote management capabilities that significantly lower your total cost of ownership.
Features
---
More Versatility, More Value
With the ZQ320 you can print can print receipts, labels or both. And we offer the most charging options for maximum flexibility to meet the scalability your business needs – including large or small deployment, in-vehicle and at-home charging solutions.
Superior Industrial Design
You get the best of both worlds with the ZQ320 - the lightweight design ensures user comfort all shift long. Choose from a sleek consumer-styling housing that fits into the most design conscious retail store or a scuff resistant, durable housing design that can handle outdoor elements.
Easy Bluetooth Remote Management
Improve your printer uptime by updating, monitoring and troubleshooting your mobile printers, all in real-time from a remote central location with Zebra's one-of-a-kind Bluetooth Remote Management.
---
Benefits
---
The mobile printing capabilities in your retail store directly impacts customer service quality and associate productivity. With receipt printing, associates can ring up sales anywhere in the store to prevent abandoned sales, improve the shopper experience and increase revenue. And with on-the-spot printing of labels, associates can complete markups, markdowns and shelf label audits faster, providing more time to help more shoppers — and more accurately, preventing costly pricing errors.
Not the one you want?
---
Idezi offers a complete line of products in the barcode industry. However, we decided to limit our products page to a number of popular products. We have learned that clients can be overwhelmed by the various options available. So, if you are looking for a particular item and don't see it on our page, please call 615-377-8849 or email us . We most likely offer it.