CipherLab
1070 Corded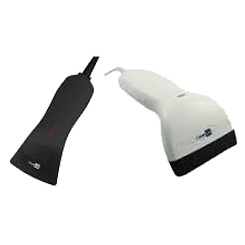 The CipherLab 1070 barcode scanner is designed to provide an affordable and reliable solution for overwhelming scanning demands on shop floors and at checkout stands, the CipherLab 1070 CCD scanner helps businesses streamline workflow and boost work productivity with consistent, accurate data capture. It's aesthetically designed lightweight form factor fits in nicely with any retail setting – even high-end boutiques.
Features
---
Contact Scanning: Contact scanning eliminates misreading clustered or poorly printed barcodes

Barcode Reader: Reads barcodes up to 90mm wide, 3-mil resolution and 30% PCS

Programmable: Widely programmable, supporting multiple data editing, interface selection and symbology configuration

Withstands Drops: Ruggedized with 1.2 m / 4 foot drop to concrete resistance bringing durability and lasting value

Ergonomic Grip: The ergonomic handle grip offers all-day comfort for intensive scanning tasks

Warranty: The CipherLab 1070 scanner comes with a 3 year warranty, ensuring long-lasting performance
---
Benefits
---
Lightweight and ergonomic, this CCD contact scanner fits nicely in your grip and with any retail settings. Together with 3-year warranty, the CipherLab 1070 ensures long-lasting performance with a significantly lowered total cost of ownership, as well as a high return on investment for any retail business.
Not the one you want?
---
Idezi offers a complete line of products in the barcode industry. However, we decided to limit our products page to a number of popular products. We have learned that clients can be overwhelmed by the various options available. So, if you are looking for a particular item and don't see it on our page, please call 615-377-8849 or email us . We most likely offer it.