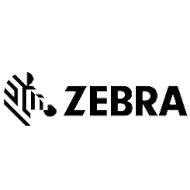 Zebra
DS6878-DL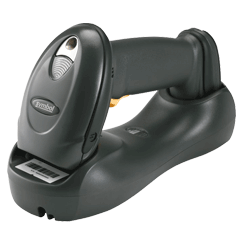 Comprehensive Advanced Data Capture: Eliminates the need to purchase multiple devices

Embedded Driver's License Parsing Agent: Enables instant decoding of barcoded information on drivers licenses and other national ID documents

Superior High Performance Scanning on all Barcodes: Delivers laser-like performance on both 1-D and 2-D codes. Rapid and accurate capture of poor quality and damaged barcodes

Superior Durability: Offers Zebra's best-in-class drop specification – the ability to survive 6ft. drops to concrete helping to ensure reliable operation in spite of everyday drops

Lightweight Ergonomic Design: Easy to hold regardless of hand size

Bluetooth v2.1 with EDR: Provides a secure wireless connection to scanner base station for cordless convenience and safety
Features
---
Comprehensive Advanced Data Capture: Eliminates the need to purchase multiple devices

Embedded Driver's License Parsing Agent: Enables instant decoding of barcoded information on drivers licenses and other national ID documents

Superior High Performance Scanning on all Barcodes: Delivers laser-like performance on both 1-D and 2-D codes. Rapid and accurate capture of poor quality and damaged barcodes

Superior Durability: Offers Zebra's best-in-class drop specification – the ability to survive 6ft. drops to concrete helping to ensure reliable operation in spite of everyday drops

Lightweight Ergonomic Design: Easy to hold regardless of hand size

Bluetooth v2.1 with EDR: Provides a secure wireless connection to scanner base station for cordless convenience and safety
---
Benefits
---
Comfortable and easy-to-use, this single device can capture all common barcodes (1-D, 2-D and PDF417) on labels as well as on mobile phone displays.
Not the one you want?
---
Idezi offers a complete line of products in the barcode industry. However, we decided to limit our products page to a number of popular products. We have learned that clients can be overwhelmed by the various options available. So, if you are looking for a particular item and don't see it on our page, please call 615-377-8849 or email us . We most likely offer it.