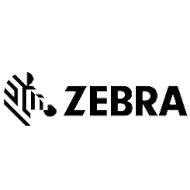 Zebra
DS6700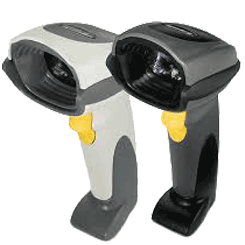 The versatile DS6700 Series delivers the functionality of a 1-D and 2-D bar code scanner, digital camera and document scanner in a single device. Designed to meet a wide variety of business needs across a variety of industries, the DS6700 enhances employee productivity and streamlines business processes in retail, government, manufacturing and more by combining an onboard 1.3 megapixel camera with high performance scanning features and superior digital imaging technology.
Features
---
1.3 Megapixel Imaging: Provides resolution to support image capture and bar code scanning; provides flexibility to capture documents as large as 8.5 in. x 11 in.

Capable of Scanning: The Zebra DS6700 scanner supports all major 1-D, PDF, postal, and 2-D symbologies, delivering application flexibility, and eliminating the need for multiple devices ' and associated costs

Withstands Drops: Ruggedized with 1.8 m / 6 foot drop to concrete resistance bringing durability and lasting value

Scratch Resistant: The Zebra DS6700 series scanner has a scratch-resistant tempered glass exit window designed for continuous use.

360° Omni-Directional Scanning: Wide working range, laser aiming pattern
---
Benefits
---
The Zebra DS6700 Series reduces capital and operating expenses by eliminating the need to purchase, manage and support additional devices ' such as digital cameras and separate bar code scanners for different symbologies. Fewer devices to deploy significantly reduces the time and costs associated with training ' and positively impacts productivity. The ability to remotely track, deploy and upgrade DS6700 Series scanners reduces typical management costs. And since even the most intelligent devices require a support plan, Zebra's Service from the Start Advance Exchange Support agreement provides next-business-day delivery of a replacement device for maximum uptime and true service peace of mind.
Not the one you want?
---
Idezi offers a complete line of products in the barcode industry. However, we decided to limit our products page to a number of popular products. We have learned that clients can be overwhelmed by the various options available. So, if you are looking for a particular item and don't see it on our page, please call 615-377-8849 or email us . We most likely offer it.