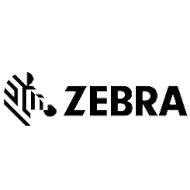 Zebra
LI4278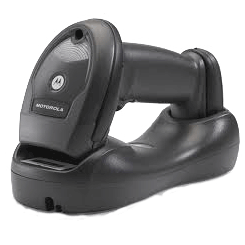 The LI4278 takes 1D bar code scanning to the next level, allowing workers to scan faster and farther. Workers can capture virtually any 1D bar code — including the typical bar codes that are printed on paper labels; electronic bar codes displayed on the screen of a mobile phone, tablet or computer that allows retailers to easily process loyalty cards, mobile coupons and more; and the high density (HD) barcodes commonly used in electronic component manufacturing.
Features
---
Excellent 1D Scanning Performance: Delivers superior scanning speed and a wide data capture range

Captures Virtually All 1D Bar Codes On Any Surface — Including Mobile Phone Displays: Capture bar codes printed on traditional paper labels or displayed on the screen of a mobile phone, tablet or computer

Wide Working Range: Reads UPC bar codes from 1 in./2.54 cm to over 30 in./76.2 cm as well as high density codes and extended ranges for greater application flexibility

Superior Motion and Angular Tolerance: Bar codes can be captured faster, and there is no need to pause between scans

Patent Pending Single Circuit Board Construction: Maximizes durability and reduces downtime

Bright Crisp Aiming Line: Easier to aim in bright or dim lighting environments

Built-in Rechargeable Replaceable Battery: Provides largest number of scans per charge — well beyond a single shift in the highest usage profiles; replaceable battery ensures long lifecycle
---
Benefits
---
100 percent UPC bar codes can be captured from near contact to over 30 in./76.2 cm away, while 200% UPC codes can be scanned at 55 in./139.7 cm away. Since bar codes can be captured at extreme angles, scanning is easier than ever, so workers spend less time maneuvering the scanner and more time on task. And an optional cradle that enables presentation mode gives your workers the flexibility to use the scanner in handheld and hands-free modes.
Not the one you want?
---
Idezi offers a complete line of products in the barcode industry. However, we decided to limit our products page to a number of popular products. We have learned that clients can be overwhelmed by the various options available. So, if you are looking for a particular item and don't see it on our page, please call 615-377-8849 or email us . We most likely offer it.