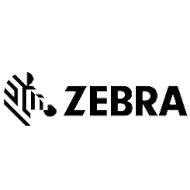 Zebra
Symbol LS3008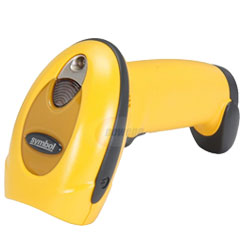 The Zebra Symbol LS3008 rugged handheld scanner offers affordable performance and durability in smaller manufacturing and light industrial environments. This easy-to-use, lightweight and ergonomic device requires virtually no training and is packed with productivity enhancing features. Objects can be comfortably scanned at any angle — the innovative multi-line rastering scan pattern eliminates the need for exact aim and positioning of the scanner.
Features
---
Single Board Construction: Eliminates the most common point of failure — ribbon cables between multiple circuit board

Drop Specification: 6.5 ft./2m Drops to Concrete at Room Temperature: Maximizes reliability and uptime

IP53 Sealing: Can be safely wiped down and sanitized for clean manufacturing and hospital environments

Liquid Polymer Scan Element With Lifetime Warranty: Eliminates friction and wear for superior durability and reliability

Wide Working Range From 0 to 19 Inches: Enables comfortable, intuitive scanning

Ability To Read Down to 3 mil Bar Codes: Enables effortless scanning of smaller bar codes

Scratch Resistant Tempered Glass Exit Window: Delivers continuously reliable scanning

Multi-Line Rastering Scan Pattern: Delivers superior scanning performance; eliminates need for exact aim and positioning; captures even tiny, stacked and poorly printed bar codes

Multiple Onboard Interfaces Including RS232, USB and KBW (Keyboard Wedge): Simplifies installation and integration; ensures compatibility with host/POS today and tomorrow
---
Benefits
---
The LS3008 scanner is built to withstand everyday drops, offers a scratch-resistant, tempered glass exit window for high-quality scanning day in and day out, and can be safely used in dusty environments. In addition, the Symbol LS3008 offers the sealing required to endure wipe downs, and can even be sanitized in clean manufacturing and hospital environments.
Not the one you want?
---
Idezi offers a complete line of products in the barcode industry. However, we decided to limit our products page to a number of popular products. We have learned that clients can be overwhelmed by the various options available. So, if you are looking for a particular item and don't see it on our page, please call 615-377-8849 or email us . We most likely offer it.