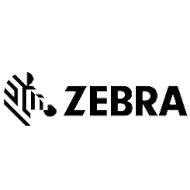 Zebra
MT2070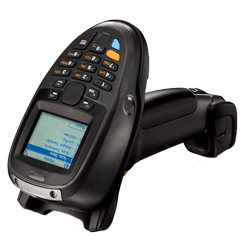 The MT2000 Series represents another industry first from Zebra — the marriage of the simplicity of a scanner with the brainpower of a mobile computer and an ultra-ergonomic gun-style form factor. The result is a handheld mobile terminal, a highly flexible device capable of streamlining many scan-intensive business processes in a wide variety of industries — from the front to back door in manufacturing plants, retail establishments, warehouses, hospitals and more.
Features
---
Windows CE 5.0 Operating System: Easy to scale and highly reliable industry-standard open architecture

Forward-Scanning Pistol Grip: Easy-to-grip well-balanced design; reduces fatigue in scan-intensive environments for full shift comfort

Rugged Design: A 6 ft./1.8 m drop specification plus a tumble specification of 500 3.2 ft./1 m drops (250 tumbles) and IP54 sealing combine to help ensure reliable operation in spite of everyday drops, bumps and exposure to dust and liquids

Comprehensive Connectivity Options — Including Wireless, Cordless and Corded: 802.11a/b/g connectivity provides complete wireless freedom throughout your facility; Bluetooth® enables wireless connectivity as far as 300 feet (91.44 m) away from a Bluetooth-enabled host device; USB and RS-232 provides a flexible corded connection to host devices

Comprehensive Data Capture Options — 1D, 2D and Images: Eliminates the need to purchase multiple devices to capture different types of data — today and in the future

Superior 1D Laser Scanning Technology: First time rapid capture of even damaged and poor quality bar codes for all 1D codes over a large working range — from 1 in./2.54 cm to as far as 192

High Resolution High Contrast Color QVGA Display: Easy to view regardless of lighting — from bright sunlight to dimly lit warehouses

21-key Enhanced Keypad: Shifted alphanumeric functionality simplifies data entry; soft keys enable design of easy-to-use applications with a highly intuitive interface

Tempered Glass Exit Window: Resists scratching and increases device lifecycle
---
Benefits
---
The easy-to-use affordable mobile terminal offers a unique hybrid design, able to function as both a scanner and a mobile computer throughout the business day. The MT2000 Series can be utilized right out of the box as a scanner — either tethered to a point of sale (POS), laptop or other computing system — or as a standalone wireless mobile computer capable of enabling inventory and other scan-intensive applications anywhere in the enterprise.
Not the one you want?
---
Idezi offers a complete line of products in the barcode industry. However, we decided to limit our products page to a number of popular products. We have learned that clients can be overwhelmed by the various options available. So, if you are looking for a particular item and don't see it on our page, please call 615-377-8849 or email us . We most likely offer it.