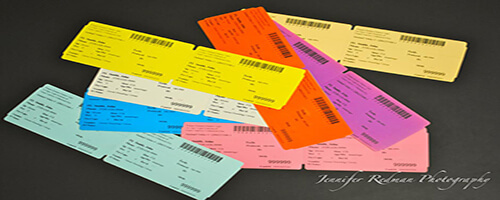 Cage Cards
Cage Card Options
Rolls or Fanfold

Multiple Perf Designs

Paper Card Stock

Notched Bar Sensing

Black Bar Sensing

Over Dozens of Popular Colors to Choose
The purpose of the research cage card allows your research facility to track a subject using barcoding tools and barcode labels. In addition, there are several choices available for a particular cage card. Idezi Scientific Research provides an array of different sizes, materials, perforation designs and colors for you.
We offer over 75 cage card designs to eliminate additional tooling costs. In many cases, we can stock your cage card product for immediate release. This allows you to stay working, while idezi solves and saves time for you and your research facility.
Ribbon
Ribbon
Determining which size and type of thermal transfer ribbon to use is crucial to quality printing. The ribbon, length and wind direction all require some thought before your first order. At Idezi, we can help make that easy for you.
Idezi Research can help determine the best size, wind direction and formulation you need for your cage card.
If you feel you need a more aggressive wax / resin ribbon for your printing needs, we suggest our 4.02" x 1181' resin ribbon.
Our 4.02" x 1181' resin enhanced wax ribbon works with the following Thermal Transfer ( paper) and Kimdura (water proof / tear proof) Cage Card sizes:
3 x 5

3 x 5.5

3.5 x 5

3 x 6

3.625 x 5

4 x 5
Call Idezi today @ 615-377-8849 to learn more
Servicing Nashville - Brentwood, Tennessee and beyond!
Unique Approach
---
Labeling samples and using the best equipment is vital to efficiency and cost-effectiveness of your scientific research facility. For every sample you lose track of, you lose time and money.
Idezi provides researchers with cage cards and lab labels for all situations and conditions. Let Idezi find the right cage cards and stock lab labels, that will fill every need you have, for hand writing or laser printing and every size, shape and color imaginable.
Call today at 615-377-8849. "If you count things, Idezi can help."
Developing simple solutions to complex needs; it's what sets us apart and is the DNA of Idezi.