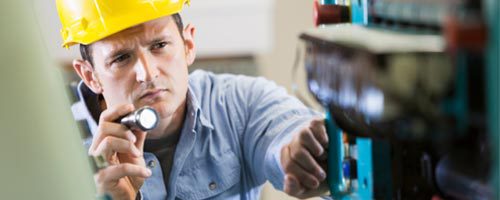 Avoid Downtime...
Idezi's technical services offers preventative maintenance measures to keep you on schedule. We can do an evaluation of your printer operation, cleaning of all the moving parts, replacement of any wearable parts, and any upgrades your printer requires to meet the latest firmware revision. Our preventative maintenance provides you with peace of mind to keep your investment in top-running condition.
Idezi offers a variety of custom service programs for customers
Most companies require an annual budget number they can use for their barcode equipment repairs. In many cases, the equipment is an integral part of the manufacturing, distribution and shipping process, and must be kept in good working condition. Idezi offers a wide variety of custom service programs that will work with most budgets and specific needs to ensure that the customer can continue to keep the product moving.
Pricing
There are several variables to the pricing structure that makes up the PM Service for the end customer:
Call Idezi today @ 615-377-8849 to learn more
Servicing Nashville - Brentwood, Tennessee and beyond!
Unique Approach
---
The concept of preventative maintenance is a well-known and accepted aspect of keeping barcode equipment in the best possible working order. Unfortunately, many companies fail to adopt effective preventative maintenance policies and programs and incur needless expenses, work delays, and safety issues.
Call Idezi today at 615-377-8849 and see how easy we can set up a PM service for your company's barcoding equipment in the Middle Tennessee area.
Developing simple solutions to complex needs; it's what sets us apart and is the DNA of Idezi.