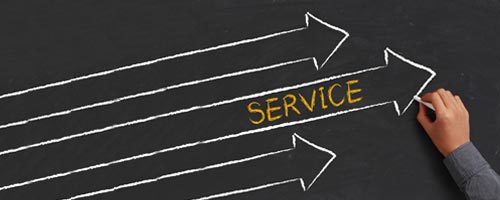 Unique Service Programs
Some of our customers require a large supply of working mobile computers, printers and scanners to keep their business working.
We offer service programs that are uniquely designed for their needs, including:
Refurbished equipment – Sometimes companies want to "match" existing equipment that has been discontinued. Idezi can help find quality refurbished equipment with six month warranties that match the need.

Back up spares – Idezi can hold and maintain back up barcode equipment to ensure that the customer keeps the lines working. This can be faster than PM service programs because you don't have to wait for replacement parts.

Quick Turnaround depot programs – There are 24 hour repair programs based on a company's shipping or inventory needs. We are happy to discuss the details of this program when you call.
Call Idezi today @ 615-377-8849 to learn more
Servicing Nashville - Brentwood, Tennessee and beyond!
Unique Approach
---
When it comes to service, Idezi has chosen a unique approach in today's world. We would prefer to speak directly with the customer to fully understand the application and their needs, not just for today, but for years to come. We look to match the right equipment with the right application, that matches the budget, so the investment made today can be prepared for successful longevity.
Call us today @ 615-377-8849
Developing simple solutions to complex needs; it's what sets us apart and is the DNA of Idezi.